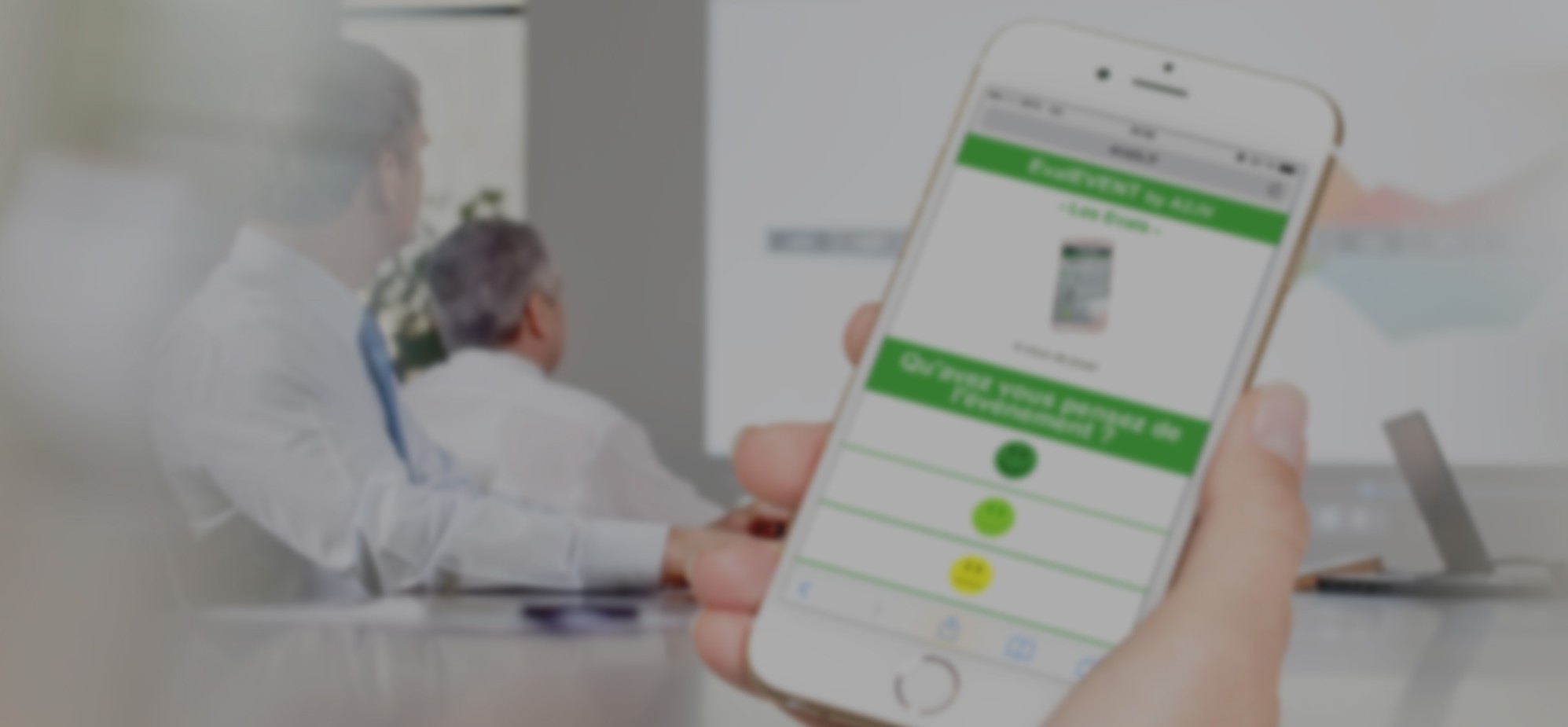 Learn what Evals
can do for you
Our clients
Companies and organizations using Evals
Use case
How they use Evals

Live information from multi-site with Evals
« During a 48 hours student competition (The Green Code Lab Challenge), it was possible to instantly have the temperature of the participants in 7 countries and 14 cities with Evals. Really nice and this live information helps us to set things right if it was necessary! »
Samuel TIERCELIN, Co-founder, Open Odyssey
---

Evals as a managerial tool
« In our internal seminars Evals helped to give more easily the floor to our employees in order to know the majority point of view. The approach was acclaimed as it facilitates the expression of all, including those who do not want to speak in public. »
Jean-Pierre BAILLY, Department Manager, Nantes City and Metropolis
---

Evals as an assessment and restitution tool
« This new assessment tool is an asset for the restitution of our many ADN'Ouest events. We use Evals to facilitate survey implementation, information gathering and data processing. Moreover, the playful and simplified aspects of Evals permit an easy use for all our members. »
Chantal BAZIRE, Event manager and members relationships, ADN'Ouest
---

EvalPITCH makes the public actor of the event.
« We used EvalPITCH solution during a presentation of start-ups with an audience of 200 people. In real time, our public could vote, elect his favorite candidate and directly see the results of his vote. A simple and effective way to make public actor of an event. »
Bernard LE FALHER, Animation and marketing, Technolopole Atlanpole
---

EvalCONF is used during classes
« I often use Evals during lessons with my students to directly assess their collective understanding on important topics. It is interactive and immediate! »
Emmanuel DESMONTILS, Professor-researcher, Université de Nantes
---
Use Evals too, so
Contact us!